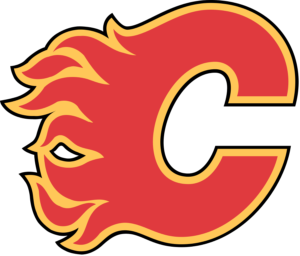 According to the Canadian Press on Monday, Ryan Huska of Cranbrook, British Columbia has been named the new head coach of the Calgary Flames. Huska replaces Darryl Sutter of Viking, Alberta, who was relieved of his duties on May 1.
Huska is the second person in the Flames organization that received a significant promotion in the last month. He follows Craig Conroy, who is now the Flames general manager after being the assistant general manager. Huska had been the assistant coach with the Flames since 2018.
Prior to that Huska was the head coach of the Flames's American Hockey League affiliates. He was the head coach of the Adirondack Flames in 2014-15, and with the Stockton Heat from 2015 to 2018.
Huska also had plenty of coaching experience with the Kelowna Rockets of the Western Hockey League. First, he was an assistant coach from 2002 to 2007. Then he was a head coach from 2007 to 2014. While with the Rockets, Huska guided Kelowna to a Memorial Cup final in 2009. Kelowna lost 4-1 to the Windsor Spitfires in the Canadian Hockey League's championship game from Rimouski, Quebec.
As a player, Huska was a center. He played four seasons in the WHL with the Kamloops Blazers from 1991 to 1995, three seasons with the Indianapolis Ice of the International Hockey League from 1995 to 1998, one game with the Chicago Blackhawks of the National Hockey League during the 1997-98 season, one season with the Lowell Lock Monsters of the AHL in 1998-99, and one season with the Springfield Falcons of the AHL in 1999-2000.
Huska was drafted in the third round, 76th overall, in the 1993 NHL Entry Draft by the Blackhawks. Ironically, his lone NHL game came for Chicago came against the Calgary Flames on January 5, 1998. Huska had eight shifts and played five minutes and 51 seconds in a 1-1 tie.