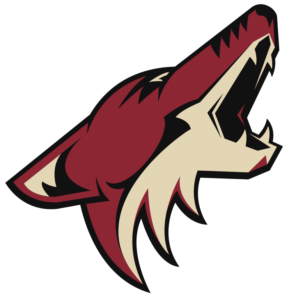 Derick Brassard of Hull (now Gatineau), Quebec, notched his second career National Hockey League hat trick on Saturday. The Arizona Coyotes center scored thrice in a dominant 5-1 Coyotes win over the Anaheim Ducks from the Honda Center in Anaheim, California.
Brassard opened the scoring with the first goal of the game at 2:53 of the first period from Jakob Chychrun. He then put the Coyotes up 3-0 on a power-play goal from Oliver Ekman-Larsson and Phil Kessel at 15:22 of the first period. Then at the 36 second mark of the second period, Brassard put the Coyotes up 4-0 with a goal from Tyler Pitlick.
In 31 regular season games this season, Brassard now has seven goals and six assists for 13 points. He is a -2 with eight penalty minutes, five power-play points, 43 shots on goal, 110 faceoff wins, one blocked shot, 40 hits, 10 takeaways, and 11 giveaways.
Brassard's first career NHL hat trick came in the 2015 Stanley Cup Playoffs. He scored thrice in a 7-3 New York Rangers win over the Tampa Bay Lightning in game six of the Eastern Conference Finals. The Lightning would end up winning the series four games to three before losing to the Chicago Blackhawks in six games in the 2015 Stanley Cup Finals.
With the win on Saturday, the Coyotes improved to a record of 13 wins, 13 regulation losses and five losses in extra time. They have 31 points.