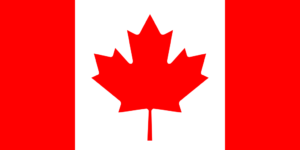 With the 2020 Olympic Games in Tokyo only two years away, there is a new Canadian judo star that Canadian sports fans need to be aware of. Her name is Christa Deguchi, and the reason why she has just recently been part of the Canadian sport scene, is because Deguchi made the switch from competing for Canada instead of her native Japan in October of 2017. She was able to make the change because her father is Canadian.
Deguchi, who currently trains in Montreal, Quebec, is currently 14th in the world in the women's 57 kilogram division. On Friday, Deguchi beat Jessica Klimkait of Whitby, Ontario in the final of a women's 57 kilogram competition in Hohhot, China.
This was the fourth tournament victory for Deguchi this season. She also beat Jaione Equisoain of Spain in the final of the Odivelas European Open in Portugal in February, Tsukasa Yoshida of Japan in the final of the Paris Grand Slam in February and Tamires Crude of Brazil in the final of the Pan American Senior Judo Championship in San Jose, Costa Rica in April. In winning gold in Paris, Deguchi also became the first Canadian ever to win the Paris Grand Slam.
However even though Deguchi is 14th in the world in the women's 57 kilogram weight class, she is still not yet the top Canadian in the women's 57 kilogram. That position still belongs to Klimkait, who improved to 12th in the world after her silver medal in Hohhot on Friday.
Two other Canadians won a medal at the Hohhot Grand Prix on Saturday. Kelita Zupancic of Whitby, Ontario won silver in the women's 70 kilogram and Catherine Beauchemin-Pinard won bronze in the women's 63 kilogram.