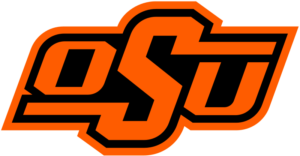 On January 14, university college football star Chuba Hubbard of Edmonton, Alberta made headlines when he publicly announced his plans to stay at the University of Oklahoma State for another season, rather than declaring himself for the 2020 National Football League Draft. However, due to recent events, it appears there is no guarantee at this time that Hubbard could return to the Cowboys backfield as a running back, where he was the 2019 Big 12 Offensive Player of the Year.
That is because Hubbard was offended by a t-shirt that Oklahoma State Cowboys head coach Mike Gundy wore during a recent fishing trip. On Gundy's t-shirt it featured the logo of OAN, which stands for the One America News Network, a controversial far-right wing cable channel in the United States. In the past month, the network has stated on the air that "Black Lives Matter is a farce," according to Robin Lundberg of Sports Illustrated. 
After seeing the picture which was seen on the Internet, Hubbard then sent out a tweet saying, "I will not stand for this. This is completely insensitive to everything going on in society, and it's unacceptable. I will not be doing anything with Oklahoma State until things CHANGE."
The bottom line is that Gundy now needs to do damage control and quickly. If he fails to act, the Cowboys could lose not only Hubbard, but linebacker Amen Ogbongbemiga of Calgary, Alberta as well. Ogbongbemiga recently participated in a Black Lives Matter protest in Tulsa, Oklahoma.