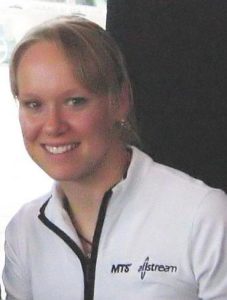 Three Canadian sports icons will receive a star on Canada's Walk of Fame in Toronto, Ontario in 2019. They are Canadian Olympic gold medalist Cindy Klassen of Winnipeg, Manitoba, National Hockey League all-star Mark Messier of Edmonton, Alberta, and basketball inventor Dr. James Naismith of Almonte, Ontario.
Klassen won a gold medal for Canada in the women's 1500 metres at the 2006 Olympic Games in Turin. She made history at the Olympic Winter Games 13 years ago when she set a Canadian sports record for most medals at a single Olympic Games with five. Klassen also became the first female speed skater of any country to win five gold medals at a single Olympic Winter Games and is tied with fellow speed skater Clara Hughes of Winnipeg, Manitoba for the most medals won by a Canadian in Olympic history with six.
Messier is one of the best centers in NHL history. A 15-time all-star, Messier played with the Edmonton Oilers, New York Rangers and Vancouver Canucks from 1979-2004. A six-time Stanley Cup champion (five times with the Oilers and once with the Rangers), Messier won the Hart Trophy with the Oilers in 1990 and with the Rangers in 1992. He also won the Conn Smythe Trophy with the Oilers on 1984. Messier is third all-time in NHL points with 1887. Internationally, he also won three Canada Cups.
Naismith, who studied physical education at the University of McGill in Montreal, Quebec, is recognized as the inventor of basketball while teaching at the YMCA International Training School in Springfield, Massachusetts. He would later be the founder and director of the basketball program at the University of Kansas. Messier, Klassen and Naismith will receive their stars on November 23.