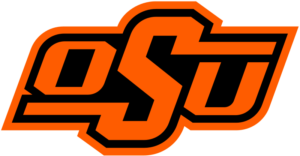 The 2019 Texas Bowl from NRG Stadium in Houston will have Canadian content this year, as the feature player in the game will be Oklahoma State Cowboys running back Chuba Hubbard of Edmonton, Alberta. The 25th ranked Cowboys are playing the Texas A & M Aggies on Friday. In the regular season, the Cowboys, who play in the Big 12, had a record of eight wins and four losses, while the Aggies, who play in the Southeastern Conference of the National Collegiate Athletic Association, had a record of seven wins and five losses.
Hubbard was named the Big 12 player of the year on December 5. In 2019, Hubbard led the entire NCAA in rushing yards with 1936 in 309 carries. He had 27 more yards than Wisconsin Badgers running back Jonathan Taylor of Salem, New Jersey, who was second on the list with 1909 rushing yards.
Also in 2019, Hubbard had 21 rushing touchdowns and 21 catches for 183 yards. In 11 of Hubbard's 12 games this year he reached the 100 yard mark. In four games, Hubbard actually ran for 200 yards. Hubbard's best performance this season came on September 28, when he had 296 rushing yards in a 26-13 win over the Kansas State University Wildcats. Hubbard also had a 92 yard run for a touchdown this season on November 2 in a 34-27 win over the the Texas Christian University Horned Frogs.
Even though Hubbard led the NCAA in rushing yards and was the Big 12 player of the year, he was not a finalist for the Heisman Trophy. The Big 12 representative was Oklahoma Sooners quarterback Jalen Hurts of Channelview, Texas.