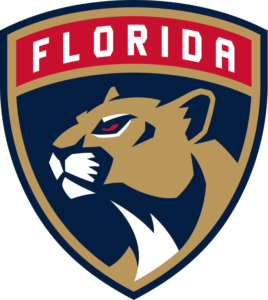 Chris Driedger of Winnipeg, Manitoba recorded his second career National Hockey League shutout on Saturday. Driedger made 21 saves as the Florida Panthers beat the Nashville Predators 2-0 from the BB&T Center in Sunrise, Florida.
Driedger made seven saves in the first period, six saves in the second period, and eight saves in the third period. Mattias Ekholm and Eeli Tolvanen led the Predators with four shots on goal each. The Panthers completely outplayed the Predators, as they outshot them 49-21. The Panthers had more shots in the first period (22), than the Predators had in the entire game.
Offensively, the Predators were led by Anthony Duclair of Pointe-Claire, Quebec, who had one goal and one assist for two points. Aleksander Barkov scored the other goal for the Panthers, a game-winner at 9:15 of the second period.
Driedger is having the best season of his NHL career. In 13 games, he has a record of eight wins, three regulation losses, and two losses in extra time. Driedger has a goals against average of 2.22 and a save percentage of .924. Driedger's first career NHL shutout was with the Panthers in 2019-20. That result also came against the Predators in a 3-0 Florida win on November 30, 2019.
With the victory, the Panthers are in second place in the Central Division with 44 points. They are two points back of the division-leading Tampa Bay Lightning.