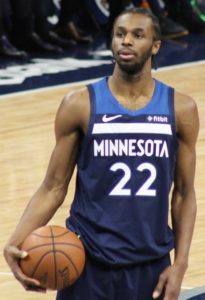 Team Canada won its first game of the FIBA Olympic Men's Basketball Qualifying Tournament in Victoria, British Columbia on Tuesday. Canada defeated Greece 97-91 in a very tight contest, which required Canada to comeback from an eight-point first half deficit.
The second half was much better for the Canadian team. After trailing 50-46 at the half, Canada marched back by outscoring Greece 51-41. The third quarter was very effective for the Canadian team as they outscored the Greeks 28-21.
The Canadian team was led in scoring by Golden State Warriors small forward Andrew Wiggins of Toronto, Ontario, who had 23 points, and New York Knicks shooting guard R.J. Barrett of Toronto, Ontario, who had 22 points. Two more Canadians reached in the double digits in scoring. New Orleans Pelicans shooting guard Nickeil Alexander-Walker of Toronto, Ontario had 18 points, while Dallas Mavericks center Dwight Powell of Toronto, Ontario had 12 points.
Team Canada must win this six-team tournament to qualify for the 2020 Olympic Games in Tokyo in 2021. In addition to Greece, the other four teams in the qualifier are Turkey, China, Uruguay and the Czech Republic. In other action, Turkey beat Uruguay 95-86. Eight teams have already qualified in men's basketball at the 2020 Olympic Games in Tokyo in 2021. They are Japan, Nigeria, Argentina, the United States, Iran, France, Spain, and Australia. There are other qualifying tournaments going on in Serbia, Lithuania, and Croatia.