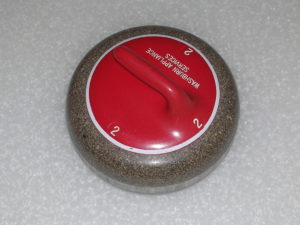 Team Canada won its first game on Friday in mixed curling at the 2020 Youth Olympic Games in Lausanne, Switzerland. In the opening game of the tournament, Canada defeated Russia 7-4.
The Canadian team was composed of skip Nathan Young of St. John's, Newfoundland, third Emily Deschenes of Ottawa, Ontario, second Jaedon Neuert of Winnipeg, Manitoba and lead Lauren Rajala of Sudbury, Ontario. Rajala was Canada's flag bearer for the opening ceremonies of the 2020 Youth Olympic Games on Thursday.
In the Canadian win over Russia, Canada actually stole three points in an extra end. It was Russia that got off to a strong start as they had a 3-1 lead after five ends and then stole one point in the sixth end to take a 4-1 lead.
Canada then did a marvelous job at playing catch up. They scored one point in the seventh end to pull within two, and then miraculously stole two points in the eighth end to force an extra end.
Team Canada is in Group A with Russia, Poland, South Korea, Spain and Estonia. Canada is playing Poland on Saturday. The top two teams from each group advance to the quarterfinals. The gold medal game will take place on January 16.