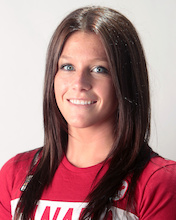 Team Canada won their second gold medal of the 2018 Commonwealth Games on Friday. The Canadian squad won gold in the women's artistic gymnastics team competition and comprised of Ellie Black of Halifax, Nova Scotia, Shallon Olsen of Vancouver, British Columbia, Isabela Onyshko of Minnedosa, Manitoba, Brittany Rogers of New Westminster, British Columbia and Jade Chrobok of Toronto, Ontario.
Canada had 163.075 points and beat England by 0.425 points, who won the silver medal with 162.65 points. Australia won the bronze medal with 157.45 points. Team Canada earned a podium spot by 7.1 points over Wales, who was in fourth place with a score of 155.975 points.
It is on the vault where Canada had its strongest performances. Olsen, Rogers and Black all posted scores over 14. Olsen was at 14.8, Rogers was at 14.55 and Black was at 14.3. Rogers was also over 14 on the uneven bars, as she posted a score of 14.2.
Team Canada won three more medals on Friday, day two of the Commonwealth Games. Tali Darsigny of Saint Hyacinthe, Quebec won the silver medal in the women's 58 kilogram weightlifting competition, Rachel Leblanc-Bazinet of Saint Hyacinthe, Quebec won the bronze medal in the women's 53 kilogram weightlifting competition and Markus Thormeyer of Newmarket, Ontario won the bronze medal in the men's 100m backstroke swimming event.
Canada is currently in third place in the medal standings with 11 (two gold medals, four silver medals and five bronze medals). Australia leads with 36 medals and England is second with 18 medals.