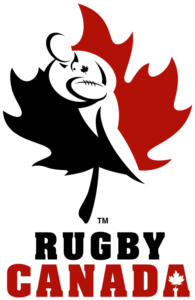 Team Canada won the bronze medal on Sunday in the Women's Fast Four Rugby Sevens event in Vancouver, British Columbia. The event featured four teams from Canada, the United States, Mexico and Great Britain.
Canada captured bronze by beating Mexico in the bronze medal game 48-0. Great Britain won the gold medal by beating the United States 34-12.
In the tournament, Canada finished the round robin seeding round with a record of one win and two losses. They defeated Mexico 39-0 in round robin play, and lost to the United States 22-12, and Great Britain 19-5. In the round robin game against Mexico, Alysha Corrigan of Charlottetown, Prince Edward Island led Canada with two tries.
In the semifinals, Canada lost to the United States by a score of 22-12 for the second straight day. Meanwhile, Great Britain blanked Mexico 43-0. In the bronze medal game, Canada had two tries each from Sabrina Poulin of St-Georges de Beauce, Quebec and Corrigan.
Even though Canada reached the podium this past weekend in Vancouver, the third place finish could have been considered a disappointment. Mexico was not very strong as they had zero points in the entire tournament, and Canada was clearly outplayed by Great Britain and the United States. The Canadian women's rugby sevens team is also coming off a disastrous Olympic Games where they played terrible defensively in being outscored 57-12 in two games against France and Fiji.
In other Canadian rugby news, four players on the men's rugby sevens team have retired. They are Nathan Hirayama of Richmond, British Columbia, Justin Douglas of Matsqui, British Columbia, Connor Braid of Victoria, British Columbia, and Conor Trainor of Vancouver, British Columbia.