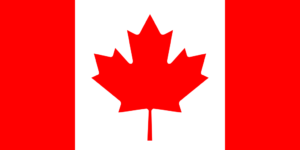 Canada won the bronze medal at the 2018 Women's World Softball Championship in Chiba, Japan on Sunday. It was Canada's fourth medal in the history of the Women's World Softball Championships. They previously won silver in 1978 in San Salvador, El Salvador, bronze in 2010 in Caracas, Venezuela and bronze in 2016 in Surrey, British Columbia, Canada. The bronze medal in Chiba has added significance because women's softball is returning to the 2020 Olympic Games in Tokyo for the first time since the 2008 Olympic Games in Beijing.
Team Canada finished Group B play with a record of five wins and two losses, and in third place. They defeated Great Britain 7-0, Venezuela 7-0, Italy 1-0, China 7-0 and Botswana 22-0. Their losses were also by shutouts as they were beaten by Australia and Japan by scores of 2-0.
By finishing in third place, Team Canada faced the fourth place team in Group A, the Netherlands. After an 8-1 win, Canada faced Puerto Rico, the second place team from Group A, who lost to Group B winner Japan 7-0, on the first day of the Championship Round. Canada then advanced to the semifinals after beating Puerto Rico 10-4.
In the third/fourth game in the Page Playoff (much like curling), Canada trounced Australia 12-0. They then lost 3-0 to Japan in the semifinal. By losing in the semifinal, Canada won the bronze medal, as unlike curling, there was no actual bronze medal game. The United States beat Japan 7-6 in the gold medal game.
Canada's two top hitters were Larissa Franklin of Maple Ridge, British Columbia and Erika Polidori of London, Ontario, who each batted .467 (14 hits in 30 at bats). Franklin also had 13 runs, three home runs, two doubles, two triples, and 13 runs batted in. Polidori meanwhile scored nine runs, three doubles, three home runs, and 12 runs batted in.
On the mound, Canada was led by Danielle Lawrie-Locke of Burnaby, British Columbia. The older sister of former Toronto Blue Jays infielder Brett Lawrie, Lawrie-Locke was spectacular on the mound. She posted a record of five wins, one loss, an earned run average of 0.45, one save, and 43 strikeouts compared to only five walks in 31 innings pitched.