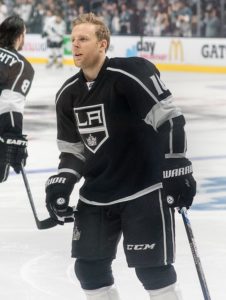 The 2019 Spengler Cup begins Boxing Day in Davos, Switzerland, with Team Canada looking to win its fourth title in five years. Their first game is against HC Ocelari Trinec of the Czech Republic. Following that contest, they will play host HC Davos either Friday or Saturday to complete Cattini Division action.
The forwards for Team Canada are Adam Tambellini of Edmonton, Alberta, Kris Versteeg of Lethbridge, Alberta, Dustin Jeffrey of Sarnia, Ontario, Eric Fehr of Winkler, Manitoba, Justin Danforth of Oshawa, Ontario, Scottie Upshall of Fort McMurray, Alberta, Blair Riley of Kamloops, British Columbia, Daniel Winnik of Toronto, Ontario, Eric Faille of Lachine, Quebec, Kevin Clark of Winnipeg, Manitoba, Ben Maxwell of Vancouver, British Columbia, David Desharnais of Laurier-Station, Quebec, Josh Jooris of Burlington, Ontario and Chris DiDomenico of Woodbridge, Ontario.
The defense for Team Canada are Paul Postma of Red Deer, Alberta, Ian Mitchell of St. Albert, Alberta, Matthew Maione of Toronto, Ontario, Alex Grant of Antigonish, Nova Scotia, Patrick Wiercioch of Burnaby, British Columbia, Andrew MacDonald of Judique, Nova Scotia, Maxim Noreau of Montreal, Quebec and Nick Ross of Lethbridge, Alberta. The three Canadian goalies are Brendan Burke of Edmonton, Alberta, Zach Fucale of Laval, Quebec and Matt Tomkins of Edmonton, Alberta.
Six players on the team (Versteeg, Fehr, Upshall, Winnik, Desharnais and MacDonald) have a wealth of NHL experience. The most notable is Versteeg, who has 149 goals and 209 assists for 358 points in 11 NHL seasons with the Chicago Blackhawks, Toronto Maple Leafs, Philadelphia Flyers, Florida Panthers, Carolina Hurricanes, Los Angeles Kings and Calgary Flames.