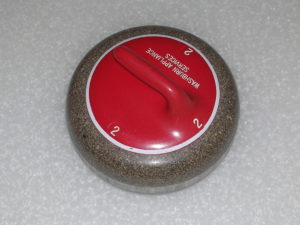 Team Canada is still undefeated at the 2020 Youth Olympic Winter Games in mixed curling in Lausanne, Switzerland. Since beating Russia in their opening game on Friday by a score of 7-4, Canada has beaten Poland 6-4, South Korea 6-3 and Spain 9-3. The Canadian team is comprised of skip Nathan Young of St. John's, Newfoundland, third Emily Deschenes of Ottawa, Ontario, second Jaedon Neuert of Winnipeg, Manitoba and lead and opening ceremonies flag bearer Lauren Rajala of Sudbury, Ontario.
In the Canadian win over Poland on Saturday, Canada was once again strong in the late ends. With the game tied at four points apiece, they stole two points in the eighth end for the two point win.
In Canada's win over South Korea on Sunday, the sixth end was Canada's most significant end as they stole three points to take a 4-1 lead. Canada then stole another point in the fifth end to take a commanding 5-1 advantage.
Then on Monday, Canada scored three points in the first end against Spain and then stole two points each in the fourth and fifth ends for a dominant 7-1 lead. Canada has one more game in Group A action on Tuesday against Estonia.
Canada is one of four teams in the tournament undefeated. Others are Switzerland, New Zealand and Italy. Canada has qualified for the quarterfinals on Wednesday. The semifinals are also on Wednesday, with the gold medal and bronze medal game on Thursday.