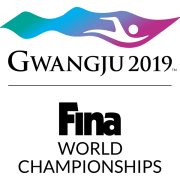 Team Canada has advanced to the crossover knockout round of the 2019 Women's Water Polo Championships in Gwangju, South Korea on Thursday. In a battle for third place in Group B, Canada won their first game of the tournament to date by defeating the host nation from South Korea 22-2.
Emma Wright of Lindsay, Ontario and Kyra Christmas of High River, Alberta each scored hat tricks for Team Canada, while five other Canadian players had a two goal game. They were Monika Eggens of Maple Ridge, British Columbia, Kelly McKee of Calgary, Alberta, Joelle Bekhazi of Hamilton, Ontario, Elyse Lemay-Lavoie of Montreal, Quebec and Hayley McKelvey of North Delta, British Columbia.
The 20 goal romp by Team Canada should not come as much of a huge surprise. Earlier in the tournament, Hungary beat South Korea 64-0 in the largest blowout in the history of water polo. South Korea then lost 30-1 to Russia.
Canada also lost to Hungary and Russia, but their games were extremely tighter. Canada lost 18-10 to Russia on Saturday and 15-14 to Hungary on Monday.
Canada will now play the Netherlands on Friday in one of four crossover knockout round games. The other crossover knockout round games have Greece versus China, Australia versus Kazakhstan and New Zealand versus Hungary. The winner of Canada versus Netherlands will play Spain in the quarterfinals on Monday. Italy, Russia, Spain and the United States are the four nations that have already qualified for the quarterfinals by winning their group.