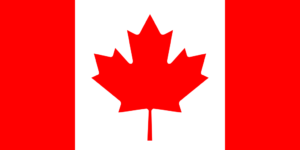 Team Canada has won its first two games of the 2019 Americas Women's Softball Olympic Qualifier from Surrey, British Columbia. On Tuesday, Canada trounced Guatemala 19-0 to improve to a record of two wins and zero losses.
Guatemala failed to record a hit against Canada, as Danielle Lawrie of Burnaby, British Columbia pitched two and two thirds innings and struck out seven batters, while Eujenna Caira of Toronto, Ontario got the win by pitching one and one third innings of no hit softball. Team Canada meanwhile had 19 hits themselves.
Canadian leadoff hitter Victoria Hayward of Toronto, Ontario collected three hits in five at bats with three runs scored, five runs batted in, a home run and a stolen base. Hayward was one of two Canadians with a home run as second baseman Kelsey Jenkins of Delta, British Columbia also notched a homer. Jenkins led Team Canada with two doubles and four hits.
Hayward and Jenkins were also two of four Canadians to lead the team with three runs scored. The other Canadian players to score thrice were Erika Polidori of London, Ontario and Janet Leung of Mississauga, Ontario.
Canada is one of four teams undefeated in the tournament to date. The others are Puerto Rico, Brazil and Mexico. The top two teams from the 2019 Americas Women's Softball Olympic Qualifier will participate at the 2020 Olympic Games in Tokyo.