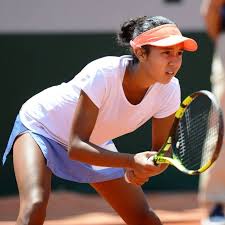 Team Canada is in the semifinals of the 2023 Billie Jean King Cup in Seville, Spain. On Thursday, Canada beat Poland three matches to none to win Group C.
It was once again a great performance for Marina Stakusic of Mississauga, Ontario. The 18-year-old phenom beat Magdalena Frech 4-6, 7-5, 6-3, one day after clobbering Rebeka Masarova of Spain 6-3, 6-1.
Canada then won the tie as Leylah Annie Fernandez of Montreal, Quebec beat Magda Linette 6-2, 6-3.
Only once before has Canada reached the semifinals of the Federation Cup. That came in 1988. The Canadian team comprised of Jill Hetherington of Brampton, Ontario, Helen Kelesi of Victoria, British Columbia, and Rene Simpson of Sarnia, Ontario. Canada beat South Korea in the round of 16, Finland in the second round, and Sweden in the quarterfinals, before losing to Czechoslovakia in the semifinals. The 1988 Federation Cup took place in Melbourne, Australia. Simpson meanwhile has since passed away of brain cancer at the age of 47 in 2013.
Ironically, Canada's opponent on Saturday in the semifinals will be the Czech Republic. The Czechs beat the United States two matches to one on Friday to win Group A. The other semifinal has Slovenia versus Italy. The championship final will take place on Sunday. The fact that Canada is the reigning Davis Cup champion and now only two wins away from a Billie Jean King Cup is very significant.