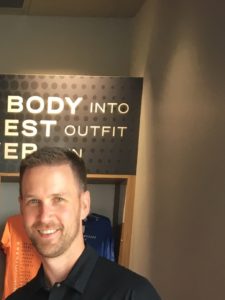 Team Canada has improved to a record of seven wins and one loss at the 2018 World Men's Curling Championship in Las Vegas, Nevada. On Wednesday, Team Canada beat Norway 8-2 and the Netherlands 8-5.
In Canada's win over Norway, the Canadian team of skip Brad Gushue, third Mark Nicholls, second Brent Gallant and lead Geoff Walker of St. John's, Newfoundland trounced the Norwegian squad, skipped by Steffen Walstad, handily by six points. Even though Canada beat Norway handily on the scoreboard, Gushue needed to make some impressive shots early in the game because Norway was putting pressure on Canada. Gushue had an impressive hit and roll in the first end to give Canada two points and then in the third end, Gushue had two outstanding draws in behind a Canadian guard to steal a point.
The Canada-Norway battle was a rematch of the 2017 Grand Slam of Curling Tour Challenge final from Regina, Saskatchewan on the World Curling Tour. Interestingly, Gushue trounced Walstad that day too by a score of 9-1.
In Canada's win over the Netherlands, the Canadians might not have played their best curling game of the week, but still controlled play in the first half of the contest and had a 6-2 lead after five ends. The Netherlands made things interesting and had the slight edge in the second half, outscoring Canada 3-2, but still lost 8-5.
Team Canada plays China and the United States on Thursday. Like Canada, Scotland and Sweden also have records of seven wins and one loss to lead the round robin standings.