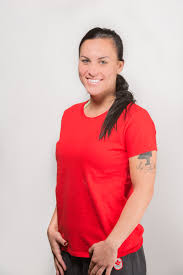 Team Canada came away with a key 3-0 win over Puerto Rico on Wednesday at the 2019 World Baseball Softball Confederation Women's Softball Americas Olympic Qualifier in Surrey, British Columbia. With the win, Canada improved to a record of four wins and zero losses and into first place in Group A.
Canada got a strong pitching performance from Sara Groenewegen of White Rock, British Columbia. Groenewegen pitched four shutout innings for the victory. She also had four strikeouts and gave up only four hits as a starter. Eujenna Caira of Toronto, Ontario and Danielle Lawrie of Burnaby, British Columbia each pitched very well in relief. Caira pitched two perfect innings and Lawrie pitched one perfect inning and each had a strikeout.
Offensively, designated player Jennifer Salling of Burnaby, British Columbia led Canada with two runs batted in, while Victoria Hayward of Toronto, Ontario led Canada with two hits. All of Canada's three runs came in the bottom of the third inning. Janet Leung of Mississauga, Ontario led the inning off as she reached base on catcher's interference. Hayward then singled, which advanced Leung to third. Hayward then stole second base. After Kelsey Jenkins of North Delta, British Columbia popped up and Leung was out at home on a fielder's choice, the inning looked bleak for the Canadians. However, Hayward scored on a fielder's choice and then Salling doubled which scored Jennifer Gilbert of Saskatoon, Saskatchewan and Holly Speers of Surrey, British Columbia.