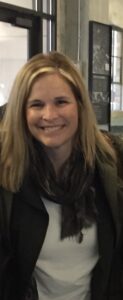 Team Canada has improved to a record of four wins and one loss at the 2023 World Mixed Doubles Curling Championship in Gangneung, South Korea. On Monday, the Canadian team comprised of Canadian Olympic gold medalist Jennifer Jones of Winnipeg, Manitoba and Brent Laing of Meaford, Ontario defeated Italy 8-4 and Australia 11-6. Jones won an Olympic gold medal in women's curling at the 2014 Olympic Winter Games in Sochi.
In Canada's win over Italy, the game was tied at four points apiece when Jones and Laing picked up two points with the hammer and then stole two points in the eighth and final end. The Italian team was comprised of Sebastiano Arman and Italian Olympic gold medalist Stefania Constantini. At the 2022 Olympic Winter Games in Beijing, Constantini won the gold medal alongside Amos Mosaner in mixed doubles.
In Canada's win over Australia, Canada and Australia were tied at six after six ends, when the Canadians had a five ender in the seventh end. Canada is in a first place tie in Group A with Estonia and Scotland at four wins and one loss. Canada's only loss so far came to Estonia, as they were beaten 7-4 on Sunday. In Group B, Norway and Japan are tied for first place at four wins and zero losses.