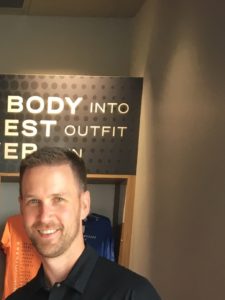 Team Canada is in the gold medal game on Sunday of the 2018 World Men's Curling Championship in Las Vegas, Nevada. On Saturday, Team Canada beat the host United States 6-4 in the qualification game and then beat Scotland 9-5 in the semi-finals.
Canada got revenge on Scotland and the United States after losing to each team in the round robin. Scotland beat Canada 8-7 last Saturday and then the United States beat Canada 6-5 in the round robin on Thursday.
The Canadian team, skipped by Brad Gushue of St. John's, Newfoundland, needed to play the qualification game of the tournament because they were unable to place in the top two during the round robin. Canada finished in third place in the round robin with a record of nine wins and three losses. In addition to their losses to the United States and Scotland, Canada was also beaten 6-5 to Sweden on Friday.
The Swedes coincidentally, will be Canada's opponent in the gold medal final on Sunday evening. Sweden, which won the silver medal at the 2018 Olympic Winter Games in Pyeongchang,and skipped by Niklas Edin, had the best record in the round robin of the 2018 World Men's Curling Championship at 11-1. They defeated South Korea 9-8 in the other semi-final on Saturday.
A year ago in Edmonton, Gushue's Team Canada beat Edin's Team Sweden in the 2017 World Men's Curling Championship gold medal game 4-2. It was one of three times Gushue beat Edin as Canada won 8-6 in the round robin and 7-4 in the 1-2 game.