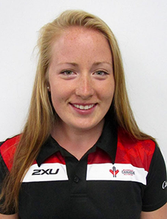 Caileigh Filmer of Victoria, British Columbia and Hillary Janssens of Surrey, British Columbia have won the bronze medal in women's pairs at the 2019 World Rowing Championships in Ottensheim, Austria. This was the second straight year that Filmer and Janssens earned a medal at the World Rowing Championships as last year in Plovdiv, Bulgaria, they won the gold medal.
In Ottensheim on Saturday, Filmer and Janssens posted a third place time of seven minutes, 26.52 seconds. Grace Prendergast and Kerri Gowler of New Zealand won the gold medal with a time of seven minutes, 21.35 seconds. Jessica Morrison and Annabelle McIntyre of Australia won the silver medal with a time of seven minutes, 23.62 seconds.
Filmer and Janssens reached the podium by 5.73 seconds over Megan Kalmoe and Tracy Eisser of the United States. Kalmoe and Eisser finished in fourth place with a time of seven minutes, 32.25 seconds. The bronze medals for Filmer and Janssens will give them confidence as they prepare for the 2020 Olympic Games in Tokyo. 
Canada won two other medals at the World Rowing Championships in men's para rowing competitions. Kyle Fredrickson of Duncan, British Columbia and Andrew Todd of Thunder Bay, Ontario won the gold medal in the men's para pairs, while Jeremy Hall of St. Paul, Alberta won silver in men's para singles.