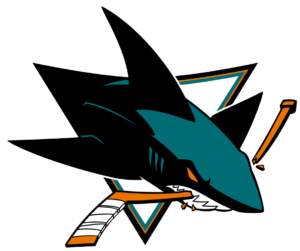 Bob Boughner of Windsor, Ontario has been named the interim head coach of the San Jose Sharks. Boughner takes over from Peter DeBoer of Dunnville, Ontario, who was fired from his head coaching duties on Wednesday.
The Sharks become the second team Boughner has been a National Hockey League head coach for. He previously coached the Florida Panthers in the 2017-18 season and 2018-19 season. Both seasons the Panthers missed the Stanley Cup playoffs despite two winning seasons. In 2017-18, the Panthers had a record of 44 wins, 30 regulation losses and eight losses in extra time for 96 points. In 2018-19, the Panthers had a record of 36 wins, 32 regulation losses and 14 losses in extra time for 86 points.
At the time of Boughner's hiring, Boughner was an assistant coach for the Sharks. He had also been the assistant coach in San Jose for two years before joining Florida, and the assistant coach with the Columbus Blue Jackets in 2010-11.
Boughner also has coaching experience in the Ontario Hockey League. In 2009 and 2010 he won back-to-back Memorial Cups with the Windsor Spitfires.
As a player, Boughner played 630 NHL regular season games with the Buffalo Sabres, Nashville Predators, Pittsburgh Penguins, Calgary Flames, Carolina Hurricanes and Colorado Avalanche from 1995-2006. A defenseman, Boughner had 15 goals and 57 assists for 72 points in 1382 games.
The Sharks are losers of five straight and are in sixth place in the Pacific Division. Their record is 15 wins, 16 regulation losses and two losses in extra time for 32 points. They are five points back of the Vegas Golden Knights for a playoff spot.