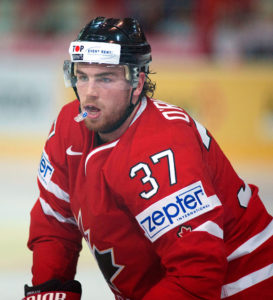 The St. Louis Blues acquired two-time Canadian world champion Ryan O'Reilly of Clinton, Ontario in a blockbuster trade with the Buffalo Sabres on Monday. In return, the Blues gave up a lot to get the 2014 Lady Byng Trophy winner. In return, the Sabres received rookie Tage Thompson, Vladimir Sobotka, Patrik Berglund, a first round draft pick in the 2019 National Hockey League Draft and a second round draft pick in the 2021 National Hockey League Entry Draft.
O'Reilly will now be joining his third NHL team. He was with the Colorado Avalanche from 2009-2015 before spending the last three seasons with the Sabres. Last season he had 24 goals and 37 assists for 61 points in 81 games. O'Reilly was once again a Lady Byng finalist as he only had a staggering two penalty minutes throughout the entire year. However, he lost to William Karlsson of the Vegas Golden Knights.
Over the last few years O'Reilly has been a regular on Team Canada at the World Hockey Championships as the Avalanche and Sabres have frequently missed the Stanley Cup Playoffs. He won back-to-back World Championships with Canada in 2015 in Prague and in 2016 in Moscow. Over those two world championships, O'Reilly had four goals and 14 assists for 18 points in 20 games with only two penalty minutes.