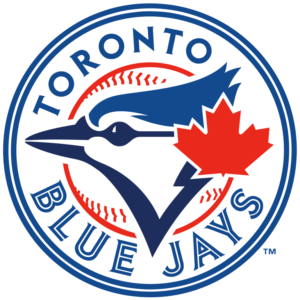 Not many people expected the Toronto Blue Jays to sweep the Oakland Athletics this past weekend, however the three wins at Oakland-Alameda County Coliseum in northern California came at an unfortunate cost. That is because the Blue Jays lost two starting pitchers to injury, as Matt Shoemaker tore his anterior cruciate ligament and Aaron Sanchez once again had finger nail issues.
Shoemaker is gone for the 2019 Major League Baseball regular season. He was involved in a rundown in an attempt to put out Athletics third baseman Matt Chapman, who was trying to steal second base. In five starts, one could argue that Shoemaker was the best Blue Jays pitcher this season as he had a record of three wins, zero losses, an earned run average of 1.57 and a WHIP (walks and hits per innings pitched) of 0.87.
Sanchez only pitched four innings in the Blue Jays' 5-4 win over the Oakland Athletics on Sunday. However he was very effective as he only gave up one earned run in 59 pitches. According to Blue Jays manager Charlie Montoyo, Sanchez will be able to make his next start this weekend against the Athletics.
On the weekend, the Blue Jays beat the Athletics 5-1 on Friday, 10-1 on Saturday and 5-4 on Sunday. In the Blue Jays' nine run win on Saturday, the Blue Jays got three home runs from Justin Smoak, Brandon Drury and Rowdy Tellez. Drury and Tellez also each hit a double. Then on Sunday, Smoak hit his fifth home run of the season in the seventh inning.
The Blue Jays have got themselves back into the American League East hunt. They are in third place in the American League East with a record of 11 wins and 12 losses and four games back of the division leading Tampa Bay Rays. The Blue Jays also trail the Texas Rangers and Cleveland Indians by two games in the American League Wildcard hunt.