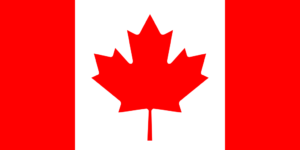 Andre Henning of Germany has been named the new head coach of the Canadian men's field hockey team according to the Canadian Press on Friday. Henning takes over from Paul Bundy of Vancouver, British Columbia, who resigned in April, so he could help take care of his daughter full-time.
The change in coaching staff comes at a time when the Canadian men's field hockey team is preparing for the 2020 Olympic Games in Tokyo in 2021. Canada qualified for the Olympic Games in men's field hockey by defeating Ireland in a two game series last fall in Vancouver that required a penalty shootout. Ireland defeated Canada 5-3 in the first game on October 26, 2019, and then Canada came back to beat Ireland 3-1 in the second game on October 27, 2019. After the series was tied at six goals apiece, Canada beat Ireland 5-4 in a penalty shootout.
Henning has significant experience coaching the German field hockey program. At the 2016 Olympic Games in Rio de Janeiro, he coached the German women's team to an Olympic bronze medal. After going through Group A with a record of two wins, two losses and one draw, Germany beat the United States 2-1 in the quarterfinals, and New Zealand 2-1 in the bronze medal game. Henning also coached the German men's national field hockey team which qualified for the 2020 Olympic Games in Tokyo in 2021. Germany qualified by beating Austria 10-3 in a two game series.