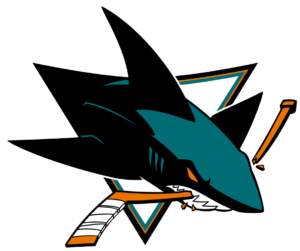 Adin Hill of Comox, British Columbia became the first goaltender of the 2021-22 National Hockey League season to record a shutout. On Tuesday Hill made 21 saves as the San Jose Sharks blanked the Montreal Canadiens 5-0 at the Bell Centre in Montreal, Quebec.
Hill made three saves in the first period, 11 saves in the second period, and seven saves in the third period. Mike Hoffman of Kitchener, Ontario, and Josh Anderson of Burlington, Ontario led the Canadiens with three shots on goal each.
Offensively, the Sharks were led by Erik Karlsson and Timo Meier, who each had one goal and two assists for three points. Logan Couture of Guelph, Ontario and Jonathan Dahlen each had two points as Dahlen had two goals and Couture had two assists. The other Sharks goal scorer was Kevin Labanc.
This was Hill's fourth career NHL shutout. The previous three came with the Arizona Coyotes. In 120 minutes of action so far in 2021-22, Hill has given up only three goals. In the Sharks' season opener against the Winnipeg Jets on Saturday, he helped San Jose come through with a 4-3 win.
The Canadiens meanwhile have got off to a disastrous start. After reaching the 2021 Stanley Cup Finals, they have lost their first four games in 2021-22.