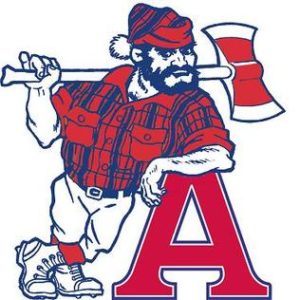 The 2019 Vanier Cup semifinals are now set. The University of Montreal Carabins will play the University of Acadia Axemen in the Uteck Bowl from Wolfville, Nova Scotia and the University of Calgary Dinos will host the University of McMaster Marauders in the Mitchell Bowl from McMahon Stadium in Calgary. The winners of the Uteck Bowl and the Mitchell Bowl will play in the 2019 Vanier Cup (the Canadian university football championship) on November 23 from Stade Telus in Quebec City, Quebec.
In the Loney Bowl (the Atlantic University football championship), the Axemen beat the Bishop's University Gaiters 31-1 in a blowout. The Axemen were led by running back Dale Wright of Markham, Ontario, who had 20 carries for 118 yards and three touchdowns.
In the Dunsmore Cup (the Quebec University football championship), the Carabins beat the Laval Rouge et Or 25-10 in a battle of two of the elite teams in Canadian university football. The Carabins were led by quarterback Frederic Paquette-Perrault of Montreal, who completed 16 of 25 passes for 203 yards and two touchdowns. It was also a strong game offensively for Carabins wide receiver Carl Chabot of Blainville, Quebec, who had six catches for 96 yards.
In the Yates Cup (the Ontario University football championship), the Mauraders beat the University of Western Ontario Mustangs 29-15. The Marauders got two rushing touchdowns by quarterback Matt Krason of Brantford, Ontario and 243 yards passing from Andreas Dueck of Winnipeg, Manitoba.
In the Hardy Cup (the Canada West University football championship), the Dinos defeated the University of Saskatchewan Huskies 29-4. The Dinos might have given up a significant number of yards to the Huskies, but were strong when required and prevented the Huskies from generating any offensive momentum.